Amanda M. Gratz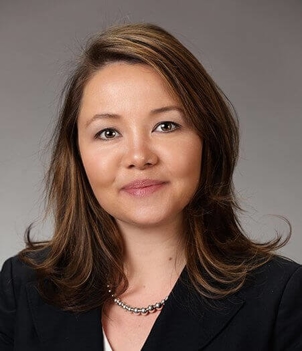 Family Lawyer in Rockville
Giving clients personal attention, at the time when they need it most, is the most rewarding aspect of what I do.
Amanda Michalski Gratz assists clients in all areas of domestic relations law including divorce, child custody, child support, guardianship, and representation of minors. Her goal is to compassionately and responsively navigate clients through the legal process, with a plan specifically tailored to their individual needs.
Amanda utilizes nearly a decade of prior litigation experience investigating, negotiating resolutions, and proceeding to trial in felony cases of domestic violence, child abuse, and elder abuse as an Assistant State's Attorney for Montgomery County, Maryland in the Special Victims Investigation Division. Amanda demonstrates the same passion and dedication to the citizens of Maryland in family law matters, obtaining the appropriate outcome for her clients on a case-by-case basis, through alternative dispute resolution, negotiated settlement, or litigation.
As a passionate family lawyer in Rockville, Amanda is committed to providing her clients with the same dedication and litigation skills with an eye not just to resolving the immediate matter but to preparing her clients for a successful future.
Ms. Michalski Gratz is admitted to practice law in Maryland (2005).
Education
Amanda received her Juris Doctor from the Washington College of Law at American University in Washington, D.C. She received her Bachelor of Arts in Sociology, graduating summa cum laude from the University of Colorado at Boulder in 2001. She also obtained an Associate of Science and Associate of Arts from Cottey College in 1999.
Professional Memberships & Affiliations
Montgomery County Bar Association
Maryland State Bar Association
To learn more about our family lawyer in Rockville and how we can help you, contact us online or call us at (301) 658-2494 today. Call now and schedule a consultation.