Christina M. Hughes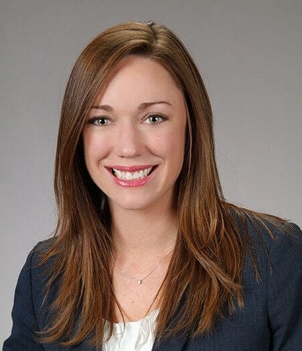 Rockville Family Law Attorney
Working with my clients to minimize emotional and financial distress in difficult situations is what I find most rewarding about practicing law.
Christina Hughes practices all areas of domestic relations law including divorce, custody, child support, guardianship, and representation of minors.
She is dedicated to serving clients by providing highly effective counsel and does so by developing a unique case strategy for each client based on that client's individual goals. Those strategies may take significantly different forms, including but not limited to alternative dispute resolution, a negotiated settlement, or litigation.
Experienced & Qualified Family Lawyer in Rockville
Ms. Hughes is an experienced litigator with extensive trial experience. Prior to entering private practice, she was an Assistant State's Attorney for Montgomery County, Maryland and tried numerous cases ranging from misdemeanors to homicide. In her family law practice, she assists her clients in navigating complex matters that involve children, assets, and security for the future. She is a trained mediator and child's counsel. She has been appointed by the court to serve as the Best Interest Attorney for minor children in multiple cases and has also served as the court-appointed child privilege attorney and as court-appointed counsel for the alleged disabled person in guardianship matters.
Awards & Memberships
Ms. Hughes was a co-chair of the Family Law Section of the Montgomery County Bar Association from 2015-2017 and prior to that served as the co-chair of the Family Law Section's Continuing Legal Education Committee. She currently serves on the Montgomery County Bar Association Judicial Selections Panel. In 2014, she was selected as a Bar Leader of the Montgomery County Bar Foundation. Ms. Hughes is also a member of the Maryland State Bar Association where she served on the Leadership Academy committee. She was a 2013 to 2014 Fellow of the MSBA Leadership Academy and also, in 2014, was selected as a Fellow of the Maryland Bar Foundation. In addition, she participates in the Women's Bar Association of Maryland, the Association of Family and Conciliation Courts, and the National Trial Lawyers Association and has participated in Inns of Court. She was recognized as a Rising Star by Super Lawyers in 2016 and 2017, recognized as a Super Lawyer by Super Lawyers in 2018 and 2019, recognized as a Top 100 Trial Lawyer by the National Trial Lawyers Association in 2014, 2015, and 2016 and was selected by the Washingtonian Magazine as one of Washington's Best Lawyers for 2013.
Education
Ms. Hughes is a graduate of James Madison University (2000) and was a consultant for PricewaterhouseCoopers prior to obtaining her J.D. from De Paul University College of Law and as a visiting student with American University College of Law.
Professional Memberships and Affiliations
Maryland State Bar Association 2011 to present
Inns of Court 2011 to 2017
Leadership Academy Fellow 2013 to 2014
Program Committee Member 2014 to 2015
Legal Reform Committee Member 2014 to 2015
Montgomery County Bar Association 2012 to present
Family Law Section CLE Co-Chair 2014 to 2015
Family Law Section Co-Chair 2015 to 2016
Montgomery County Bar Foundation Bar Leader 2014 to present
Maryland Bar Foundation Fellow 2014 to present
Women's Bar Association of Maryland 2012 to present
Planning committee for WBA Auction 2013
Speaking Engagements
Solo Practice – From Start to Finish 2015
Evidence for the Family Law Practitioner 2014
Honors and Awards
Top 100 Trial Lawyers by National Trial Lawyers, 2014 and 2015
Washingtonian Magazine Washington's Best Lawyers 2013
Fellow, Leadership Academy of the Maryland State Bar, 2013 to 2014
Bar Leader, Montgomery County Bar Association 2014
Fellow, Maryland Bar Foundation 2014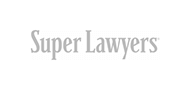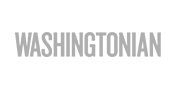 Call us today at (301) 658-2494 to schedule a consultation with our family law attorney in Rockville.