Danielle Sartwell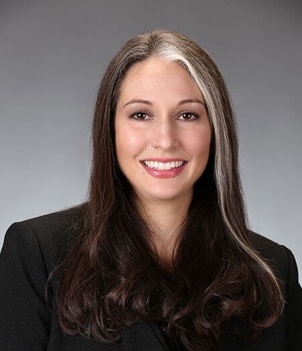 Family Lawyer in Rockville
In times of personal challenge and crisis, people deserve to be heard, to be understood, and to be helped to move forward in positive ways.
Danielle Sartwell represents clients in family law matters. Danielle works with clients in domestic relations law, with a focus in protective orders, divorce, child custody, and child support. Her background lends a level of deep compassion and perspective that she feels is critical in working with families in crisis. She also brings a high level of skill that she employs in her approach to domestic relations law. As an accomplished litigator, she is experienced in complex trial work involving homicide, domestic violence, and crimes against children.
Prior to entering private practice, Danielle served as an Assistant State's Attorney for the Montgomery County State's Attorney's Office.
Education
Danielle received her Juris Doctor, graduating cum laude, from The University of Baltimore School of Law. She received her Bachelor of Arts with a double major in Justice Studies and Political Science from Frostburg State University.
Memberships
She is a member of the Montgomery County Bar Association, the Maryland State Bar Association, and the American Bar Association.
To learn more about our family law attorney in Rockville, feel free to contact us today at (301) 658-2494 and schedule a consultation.