Three Years of Recognition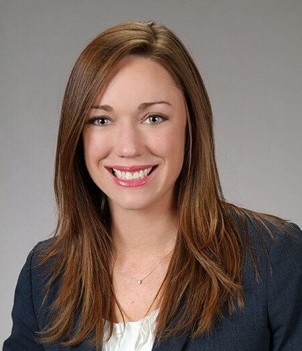 We are excited to announce that Christina Hughes has been recognized by her peers and selected for inclusion in the 2019 list of Super lawyers for 2019. This is her second year for this nomination, and third acknowledgement of achievement by Super Lawyers. Christina was first recognized in 2016 when she was selected to the Super Lawyers Rising Stars list then 2017 & 2018. Through dedication to her practice and her clients, Christina shines as a family law, estate planning and criminal defense attorney in Rockville, and we're pleased to have her on our team.
Christina is a seasoned litigator who, prior to entering private practice, was an Assistant State's Attorney for Montgomery County, Maryland. Her experience there ranges from misdemeanors to homicide. Now, in private practice, she focuses on divorce, child custody and child support, guardianship and representation of minors.
Super Lawyers Selection Process
The Super Lawyers selection process is scrupulous and involves peer nominations, a 12-indicator scale and evaluation of personal achievements for each nominee.
Nominations are based on a point value, with those coming outside of the attorney's own firm weighing more than in-firm nominations. The system utilizes extensive safeguards to protect against manipulation of the process. The nomination process is only the first step in the Super Lawyer selection process.
The Super Lawyers research staff, lead by attorneys, searches for attorneys who have a high degree of peer recognition and professional competence, indicated by certain honors, results and credentials. The research process helps highlight and bring to attention attorneys who may have been overlooked during the nomination process.
With such an extensive system for evaluation, the nomination holds further esteem for our teammate. It is a great accomplishment that we are proud to boast of our colleague, Christina Hughes.